Xzilon Vehicle Protection
The Xzilon Difference!
We know customers expect more than just the promise of protection. Stohlman Automotive is proud to offer Xzilon Green products at our Volkswagen location in Tysons Corner. Xzilon products set the industry benchmark for high performance appearance protection.
Xzilon products have been developed in several advanced formulations to provide customers with a menu of superior appearance protection choices. Xzillon products are professionally applied at Stohlman Automotive and protects your vehicle from exterior environmental damage, exterior insect damage, exterior water spot/tree sap/Bird Drop etching, and interior stains and UV damage.
Please talk with your VW sales consultant, call us at (866) 308-5831, or fill out the contact form to the right.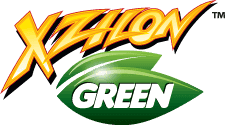 Environmental Protection
Bird Drops & Etching
Water Spotting
Tree Sap
Loss of Gloss
Oxidation
Acid Rain
Love Bug Damage
Interior Protection
Oil Stains
Beverage Stains
Vinyl Fading
Leather Fading
Accidental Rips
Accidental Burns

All Xzilon Green Coverage. PLUS…
Extra Exterior Protection
When Dents Occur

All Xzilon Green and Xzilon Green+ Coverage. Plus…
Extra Exterior Protection
When Dents Occur (hood, roof, and trunk)
Headlight Yellowing and Fogging
Alloy Wheel Protection
Cosmetic Damage
Windshield+ Protection
Minor Chips
Minor Cracks
---
Leave a Message Below