How to Make My Tires Last Longer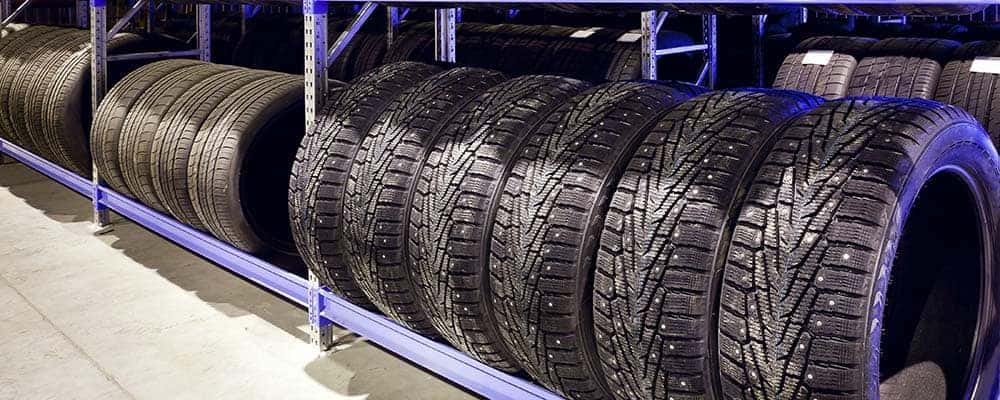 To make your tires last longer and keep their tread depths in good shape, you'll need to take certain precautions including having them checked periodically among other things. At Stohlman Volkswagen we want to help you keep your tires in top shape. Learn more about the ways to keep up your vehicle's tires with us and be sure to visit our tire center in the event they need replacing.
Follow These Care Tips
Check the tire air pressure monthly – Tires can lose up to a pound per square inch of pressure each month. It's best to keep them at the correct levels. In the winter, they could lose more and the summer will cause them to gain more. Make sure you're checking the levels for your safety.
Have your tires rotated every 5,000 miles – Especially with front-wheel drive models, there can be uneven tire wear. Rotating the tires allows the ones working hardest to take a break.
Balance your wheels – After your tires are rotated, make sure to have them balanced. If the weight is distributed to one wheel more than the other, this could also create uneven wear.
Have the alignment checked twice a year – If your wheels are misaligned, you'll find they will wear out a lot faster. This is easy to notice as the steering wheel may shake. This can happen over time, if you hit the edge of a curb, or even hit a pothole, so be sure to watch for the signs.
Have Your Tires Checked at Stohlman Volkswagen
Whether you need new tires or simply want to keep up with the maintenance for your current ones, the service center at Stohlman Volkswagen can help. And when you're ready to bring your vehicle in for a service appointment, be sure to check out our service specials to make your trip more affordable. Contact us today, and check out how long spare tires last to make the most of your next set of tires.
Of course, your tires aren't the only components that might give you trouble on occasion. Find out how to jump start a car with our quick and easy guide. We also have tips for how to wash a car.
More from Stohlman Volkswagen
The 2022 VW Atlas colors are particularly striking both inside and out. When you choose the Atlas, you'll be deciding between seven exterior color options and six interior colors. Let's take a look at these in more detail with Stohlman Volkswagen today! For more information about the VW Atlas colors, feel free to contact us anytime!…

If you're looking for a spacious, capable, and high-tech vehicle that is sure to turn heads as you drive around New Vehicle InventoryContact Us Vienna, you can't go wrong with a Volkswagen SUV. What's more, the VW SUV lineup offers multiple size options, so it's easy to find a vehicle that is…

If you loved the Volkswagen iconic Microbus, you're going to want to check out the all-new VW ID. Buzz. The VW ID. Buzz combines everything you love about the classic Microbus with the efficiency of an electric vehicle and is worth getting excited about. The VW ID. Buzz range is estimated to be 300 miles…