Best Restaurants in Alexandria's Old Town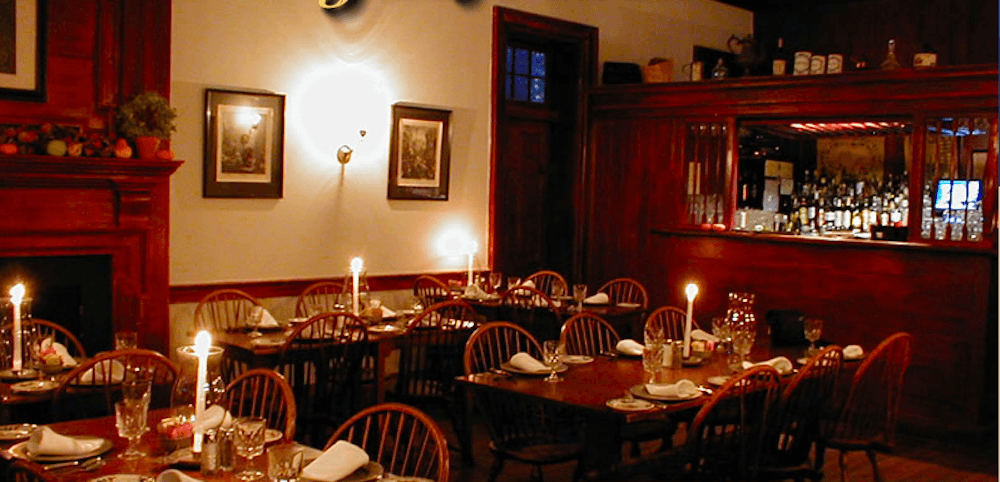 It doesn't matter if you're a foodie who enjoys everything, the pickiest eater, or on a strict diet, Alexandria, VA has a variety of options that satisfy everyone. Here is your guide to the best places to eat in Alexandria's historic Old Town!
Momo Sushi & Cafe
Momo Sushi & Cafe is one of the top restaurants in Alexandria, VA that offers the freshest fish with the friendliest service to customers. The affordable sushi and cafe offer an array of food dishes like the Chirashi Sushi Bowl, the Chef's Special Sashimi, and the Eel Special.
Gadsby's Tavern
Enjoy traditional American food at the historic Old Town restaurant that once hosted Geroge Washington and John Adams. Gadsby's Tavern is a one-of-a-kind restaurant that offers Elegant Colonial dining rooms for family dinners or special events. Take in the history of the town while enjoying what's on the menu, which includes crispy fried oysters for an appetizer, the classic French onion soup, and George Washington's Favorite for dinner.
Royal Nepal Restaurant
With a 4.7 star rating, Royal Nepal Restaurant is the go-to place for the bold flavors of Nepalese Indian cuisine using the freshest and seasonal ingredients that are locally sourced. Any Vienna area foodie would enjoy the variety of options, which includes Wild Boar Momo as a starter, spicy lamb for the main course, and the warm chocolate melting cake that features warm spices and vanilla ice cream.
Visit Stohlman Volkswagen Today!
After enjoying one of the top restaurants near Vienna or in our very own Tysons, VA, check out our favorite breakfast in Northern VA. Contact us today to with any questions about Volkswagen, or to schedule your test drive. Be sure to explore nearby Vienna, VA to learn more!
If you're the road-tripping type, you might have spent some time wondering if it's possible to find a classic VW Bus for sale. Although we can't say it'll be easy, good news is on the way.